Quality Management System
Innovative Engineering & Manufacturing Solutions
Pyramid's commitment to Quality
Pyramid's quality policy
Pyramid's management and staff share a total uncompromising commitment to quality production, customer satisfaction, and compliance to the ISO 9001:2015 Standard.
Our business success is firmly built on the level of accuracy and fitness-for-purpose and Pyramid's dedication to high quality is found at all levels of the company.
ISO 9001:2015 Certification
Pyramid is AS/NZS ISO 9001:2015 certified by Telarc New Zealand.
Pyramid decision to become ISO accredited was driven by the need to set standards, processes and procedures that all our staff could adhere to. The ISO system provides transparency and stability for our staff, they know what is expected of them, and how to implement and suggest improvement changes. It also empowers our staff to uphold our quality standards alongside the management team, which produces a business-wide quality management environment rather than relying on a separate quality control department.
Our global customers appreciate the assurance of ISO certification, and many manufacturers worldwide now demand that their suppliers are ISO certified.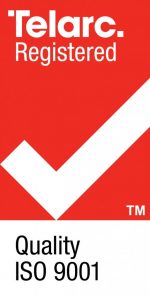 Pyramid quality objectives
Right first time, on time and within specification
Adhere to the quality systems as detailed in the ISO 9001:2015 manual
Encourage employees to engage in continuous improvement
Foster the principles of Lean Manufacturing
Employees to submit improvement suggestions on a monthly basis to grow our ideas culture
Any non-conformance must be recorded and a 'Fish Bone' investigation completed
Improve employees performance through investment in training
Provide a safe working environment
Recognise a job well done and provide feedback
Contact us to discuss your next project and how we can bring it to life.